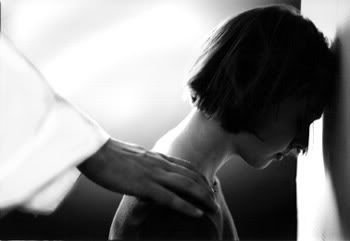 By Neil Schori
Have you noticed that most people don't have a problem with talking too little? It isn't too often that you have to ask a suburbanite their opinion about something, is it? We talk about how our bosses are unfair and how the political system is so corrupt. We also talk about all of our big ideas to make everything better and the latest cause we've adopted and how we are going to make a difference in our families and in our schools and in our churches and in our lives.
But how much really changes? Not a whole lot, really. Bosses are still good targets for complaints and politicians are never short on corruption for the most part. Churches can start to care more about songs on Sundays instead of caring for people on Mondays. So what's the deal? Is it that our world is past the point of redemption? I don't buy that for a second. I see small incidences of redemption all the time. So what causes change?
The Bible talks a lot about this very subject. James 2: 14-17 says this:
What good is it, my brothers, if a man claims to have faith but has no deeds? Can such faith save him? Suppose a brother or sister is without clothes and daily food. If one of you says to him, "Go, I wish you well; keep warm and well fed," but does nothing about his physical needs, what good is it? In the same way, faith by itself, if it is not accompanied by action, is dead.
James is telling us what most of us really already know in our hearts: that our actions show what we really believe. If we truly want to make a difference in our own lives and in the lives of other fellow strugglers on this journey of life, then we need to act. And we need to do it now!
What does that mean for me? Over the past week, God has shown me in so many different ways that the church (all churches) has been complicit in relation to the treatment of women in horrible domestic violence situations. We talk about justice for the oppressed, but we're scared to do the hard work and praying and planning that it takes to make changes in the lives of victims. Many of us are fearful for the implications that standing up against the abusers could have in our own family.
Are there risks for me and Naperville Christian Church in saying 'yes' to what I know I'm supposed to do? Of course there are. But at this point the risk of NOT doing something far outweighs the risk of doing something. So what is that you need to do?
If you are being abused, call me at the church and we will help you.
Peace,
Neil Schori